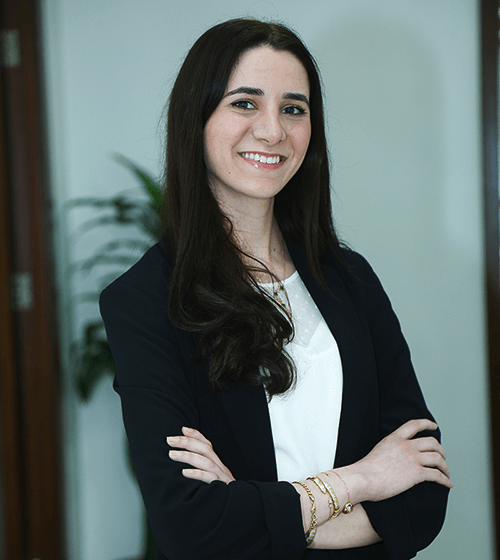 Dina Jadallah
moayyadzf
Business and Management Consultant
Dina holds a master's degree in Business Entrepreneurship and a bachelor's degree in Business Administration from Princess Sumaya's University for Technology.
With over three years of progressive experience in market research, data collection, and analysis, Dina has worked on a wide range of consulting projects in areas such as market research, digital marketing, strategic planning, business planning, feasibility studies, and franchising.
Dina has also been involved in management consulting projects that are funded internationally for the benefit of small, medium, and large enterprises in both the public and private sectors in Jordan.
Dina is passionate about helping SMEs grow their businesses, and her experience includes conducting business planning and digital marketing training sessions for SMEs in different governorates. Additionally, she has worked as a coordinator for several projects, including the Strategic Management System (SMS®) and Virtual Accelerator Program (VAP®).