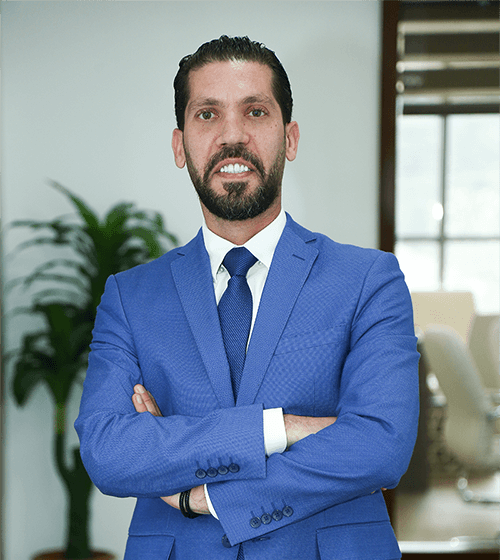 Marwan Ata
moayyadzf
Managing Partner, CEO
Marwan holds a graduate certificate in Innovation and Entrepreneurship from Harvard Extension School, and MBA degree from the German Jordanian University, and a B.Sc. in Industrial Engineering from the University of Jordan. He is also an International Certified Valuation Specialist (ICVS) by The International Association of Consultants, Valuators and Analysts (IACVA), and a certified Strategic Planning Consultant (University of Missouri, USA).
He has accrued over ten years of practical experience as a Strategic Planning and Management Consultant, with proven track record in developing strategic and business plans, export market research, marketing strategies and feasibility studies in Jordan, KSA and UAE, and has provided consultancy services to many top global consultancy firms such as World Bank Group, Deloitte, IESC, TetraTech, Kaizen and D&B.
He developed the strategic plans for many reputable firms such the Judicial Authority's Strategic Plan (2017-2021), Jordan River Foundation, Legislation Bureau of Jordan (Prime Ministry of Jordan), Institute of Public Administration (IPA), National Healthcare Strategy for King Abdullah II Center for Excellence, Jordan Heritage Revival Company (JHRC), Takeyyet Um Ali, Health Care Accreditation Council, and Dubai Healthcare Authority, National Center for Human Rights (NCHR), in addition to developing the revised National Human Rights Plan (2016-2025) and Criminal Justice Strategy (2022-2026).
Marwan is a certified trainer in the fields of strategic planning and management, supported with excellent communication skills, and has designed and delivered over 16 training seminars and workshops in the fields of strategic planning, marketing, and entrepreneurial skills. Marwan has gained comprehensive regional and multi-cultural experience by undertaking projects in the KSA, the UAE and Palestine.