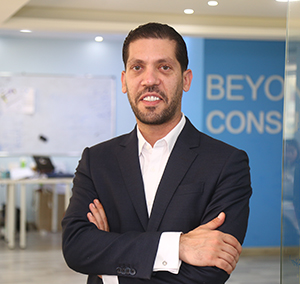 Marwan Ata
moayyadzf
Senior Management Consultant / General Manager
Field of Specialty: Management Consulting & Strategic Planning
Marwan has accrued over ten years of practical experience as a Business and Management Consultant, with a proven track record providing consultancy services to many top global consultancy firms such as Deloitte, IESC, TetraTech, Kaizen, World Bank, and D&B. He has worked so far on over 80 consulting projects in the fields of Strategic, Business, and Financial planning and conducted over 30 feasibility studies and business plans for startups in emerging markets.
He holds a graduate certificate in Innovation and Entrepreneurship from Harvard Extension School, an MBA degree from the German Jordanian University, and a B.Sc. in Industrial Engineering from the University of Jordan. He is also an Internationally Certified Valuation Specialist (ICVS) by The International Association of Consultants, Valuators, and Analysts (IACVA).
He took a leading role in the development of strategic plans for many reputable firms such as the Jordanian Judicial Authority, Legislation Bureau of Jordan (Prime Ministry of Jordan), Institute of Public Administration (IPA), National Healthcare Strategy for King Abdullah II Center for Excellence, Jordan Heritage Revival Company (JHRC), Takeyyet Um Ali, Health Care Accreditation Council, and Dubai Healthcare Authority.
Besides being a serial entrepreneur, by successfully launching and scaling up to more than 3 startups so far, He is also a Startup Expert and Internationally Certified Business Valuation Specialist with experience in Business Planning, Valuation, and Fundraising domains.