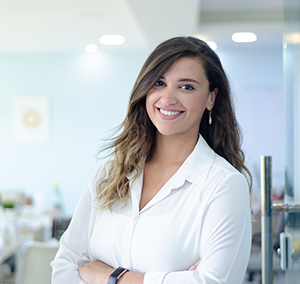 Samar Diab
moayyadzf
Managing Partner
Field of Specialty: Management Consulting & Strategic Planning
Samar is management consulting professional with more than 10 years of practical experience in the consulting domain. She has an international business exposure through working with international leading consulting firms such as Dun & Bradstreet, and a proven track in the fields of strategic planning, marketing planning, managing, and implementing various projects in Jordan, UAE, Qatar and Oman.
Samar worked on over 40 consulting projects in the fields of Franchising, Business Planning, Market Research, Marketing Plans, Value Chain Assessment, Strategy Formulating and Implementation, and Feasibility Studies for many reputable firms such as Qatar Development Bank, Riyada Public Authority for Small and Medium Enterprises Development (Oman), Abdul Hameed Shoman Foundation, King Hussein Cancer Center, and many others.
Samar has an extensive experience working with MSMEs through leading major donor driven projects focusing on the empowerment of women-led MSMEs, youth and people with disabilities, aiming to build MSMEs capacity and increase their involvement them in the economical value chain. Some of these projects were executed through reputable local and international donors such as USAID, GIZ, Leaders International, IRC and others.