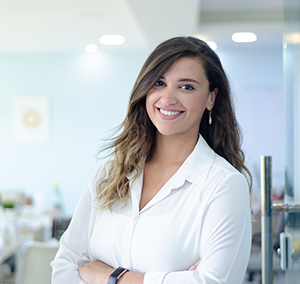 Samar Diab
moayyadzf
Senior Management Consultant
Field of Specialty: Management Consulting & Strategic Planning
A Management Consulting professional with seven years of practical experience in the consulting domain. Has a proven track in the fields of strategic planning, marketing planning, managing, and implementing various projects in Jordan and the GCC. Results-oriented individual with business exposure to international and diverse environments, highly skilled in developing new business opportunities through the formulation and execution of various market research, marketing plans, strategies, and feasibility studies.
Worked on over 30 consulting projects in the fields of strategic and business planning, also, developed strategic plans for many reputable firms such as Jordan Heritage Revival Company (JHRC), Abdul Hameed Shoman Foundation, Takiyet Um Ali, King Hussein Cancer Center, and many others.
Developed several feasibility studies and business plans in the GCC region that entails analysis of market potential, forecasting financial, and conducting sensitivity analysis. Also, Led a franchising program initiative proposed by a key government entity in Oman to support local SMEs to develop franchising manuals and expand their businesses regionally.